CBD is part of my self-care routine. I don't see that changing unless Pharma makes it a controlled substance and, well you know, raises the price enormously. (That's why I'm keeping an eye on the 2018 Farm Bill.) The truth is, CBD makes me the person I know I am under all the anxiety and self-consciousness. I'm more content, more optimistic when I'm regular about taking my favorite CBD products. I let things roll off my back easier and, this is a biggie, I have more faith in other people.
That's why I'm sharing a full list of the CBD products I swear by. None of these companies pay me (I wish they did), and I generally don't get products for free (I really wish I did), but I know they're worth trying if your anxiety gets in the way of you being you. You know, that amazing person you are underneath all the stress and worry.
Stay tuned for a full primer on CBD oil, what it is and what it does in your body. I'm working on breaking down the science for you so it's not a snooze, but clear what's going on. For now, rest assured that CBD is not THC, the compound in marijuana that gets you high. While some hemp products contain both CBD and THC, I rely exclusively on CBD products that don't have this extra compound in them.
CBD products I'll never go without
Finding the right dose of CBD and then choosing what products fit in your lifestyle is a process. That's why I listed the CBD products I use in the order I added them into my routine. The amount of CBD that makes you feel amazing might be higher or lower than what makes me feel my best. That's OK. It also depends on how chill you want to feel. I take more CBD on the weekends than the weekdays since I work an always-on job.
Please note that though I've included the doses I take of each of these products, it's not meant to be prescriptive. You're unique. You're not me. So the amount I take shouldn't be taken as instruction. Most of these companies provide suggestions for dosing and scaling up that are good resources, and I've linked to them when possible. You should also start with a tiny dose at first to test your sensitivity to these compounds, as that differs person to person as well.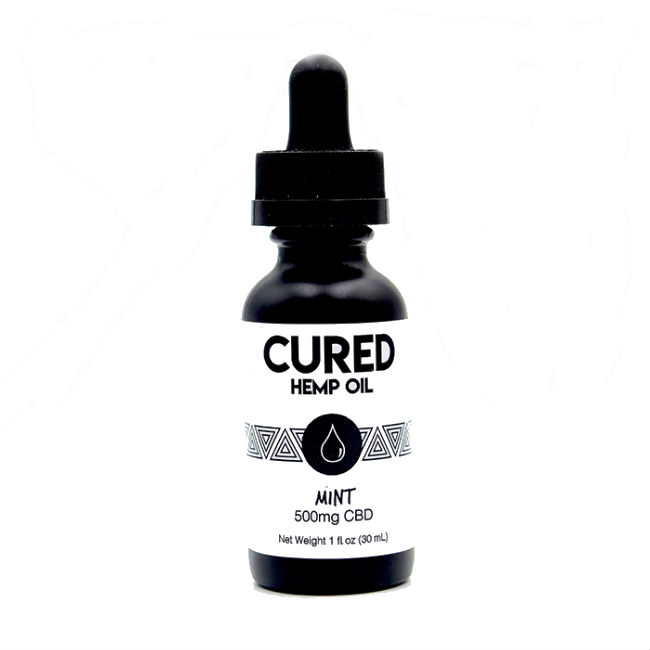 CBD oil from Cured Nutrition
When I looked to start taking CBD, I did my research. Everything I read led me to Cured Nutrition for CBD oil. (They even publish quality reports on their products.) They also have delicious edibles like Cured Dough, somewhere between nut butter and a granola bar, and CBD-infused spice blends. Although I order the Cured Dough every so often, I rely on the classic mint CBD oil daily.
I got the 500mg bottle, and I use one dropperful in the morning on weekdays, one in the morning and one in the evening on weekends. The product page has their suggested dosage, which is taking one or two dropperfuls sublingually (under the tongue) daily. I started with one dropperful a day, though it took me about a week of consistent use to notice any effects. This one's subtle for me. I just notice at the end of the day that things stressed me out less than they would have without the oil.
Cured Classic Mint Oil, 500 mg, $59.99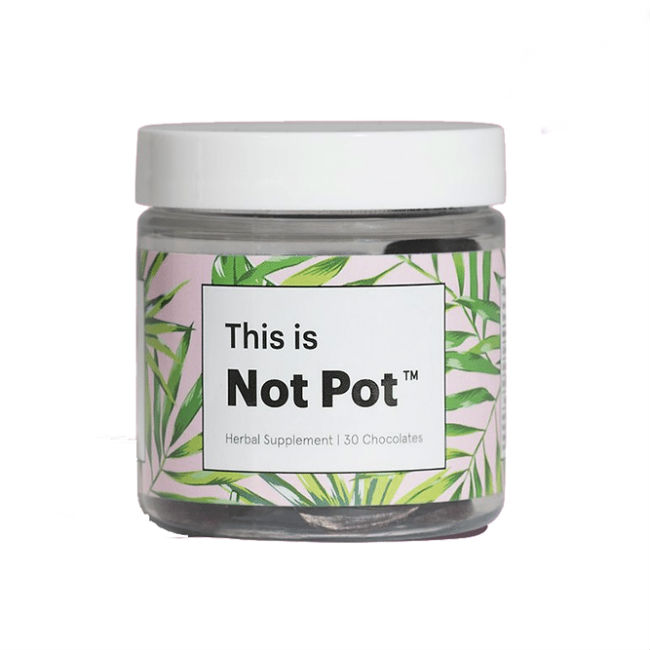 CBD chocolates from Not Pot
OK, I don't need an excuse to eat a damn piece of chocolate daily (and neither do you), but Not Pot gives you one anyway. These tiny treats are just sweet enough to satisfy your sweet tooth, but they're definitely not milk chocolate. Each jar boasts 150mg CBD divided between 30 heart-shaped chocolates to keep you stocked for a one-a-day hit of the relaxing compound for a month.
I take one of these a day, and I love that I'm also getting ashwagandha out of them. It's an adaptogen that helps your body cope with stress, so I feel like the chocolates work double duty to combat my anxiety. (These are also one of my favorite products for anxiety management for that exact reason.) Just make sure to stock up. They sell out pretty quickly, so I like to buy two jars at a time to make sure I never run out.
Not Pot CBD Chocolates, 30 pieces, $29.99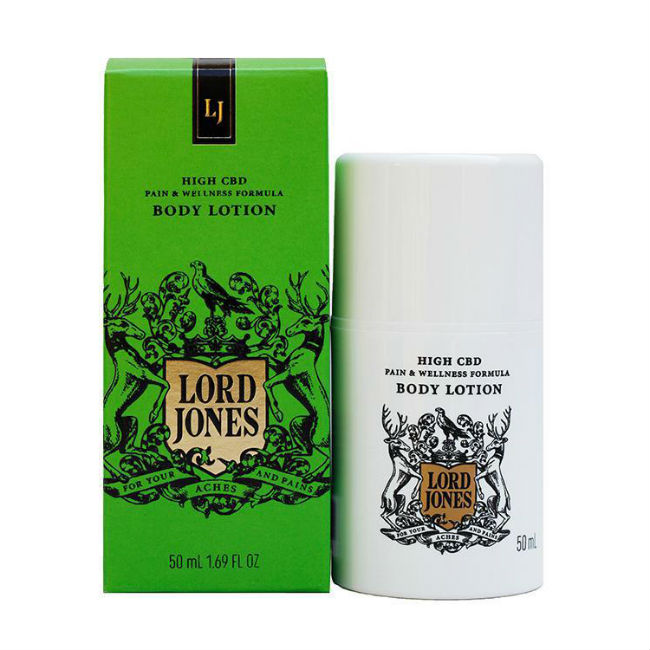 CBD lotion from Lord Jones
Lord Jones is like the Rolls Royce of CBD. They looked to make the compound high-end and, boy, did they deliver. All of their CBD products, from edibles to lotions, fall safely in the "covetable" category. They do offer a CBD oil, but I'm devoted to my Cured Nutrition oil since it also has peppermint. But I did go ahead and get myself a subscription to their luscious CBD lotion.
There's no greasy feeling with this lotion. It soaks right in, leaving skin feeling clean but also soft and supple. While they do offer an unscented version, I went ahead and ordered it in their original scent and am glad I did. It's lightly herbal, with a hint of peppermint. It's a soothing scent, but light enough that you don't notice unless you smell it directly. I use a tiny pump a couple times a day, mostly to keep my hands soft. Did I mention that you save $10 per bottle when you subscribe?
Lord Jones CBD Pain & Wellness Formula Body Lotion, 50mL, $60.00 ($50.00 with subscription)

CBD lip butter from Vertly
This is not a lip balm you lose. The formula is downright addictive, and my lips have never felt better. It's definitely more of a "butter" than a "gloss." There's nothing sticky about it, and it absorbs quickly, leaving your lips feeling soft and hydrated. Even better, it's certified organic and packed with nourishing oils that will actually help heal cracked or dry lips.
Vertly offers this CBD product in either rose or peppermint. I'll admit I'm not a fan of rose, so I ordered the peppermint without a second thought. I can't be sure if the rose is the same way, but the peppermint tingles pleasantly when you apply it. As you might be able to guess, I'm constantly swiping this stuff on throughout the day.
Vertly CBD Infused Lip Butter, 0.2 oz, $22.00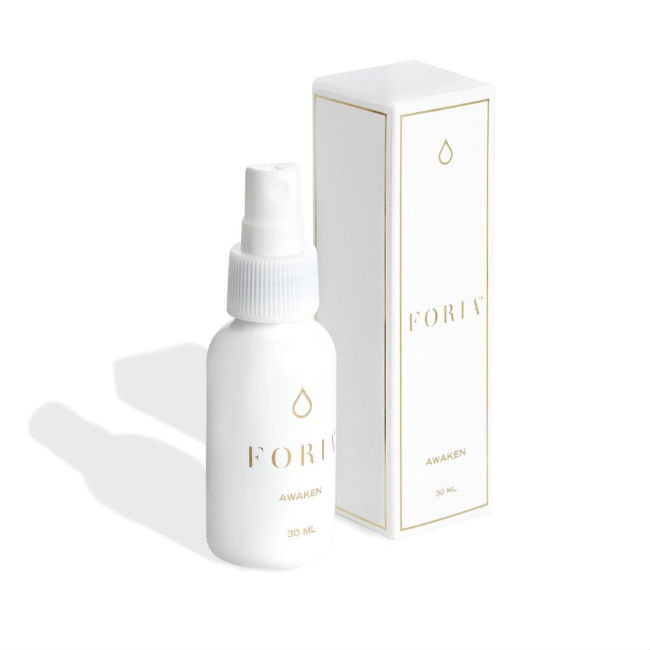 CBD lube from Foria
Yes, they make CBD products for the bedroom, you shouldn't be shy about ordering them. They packed this formula with 8 plants known for being aphrodisiacs, and while I can't say it's made me want to jump into bed more, it has earned a reorder. CBD actually acts as a topical analgesic, meaning it cuts pain, and other plants in their formula boost circulation. So it's formulated to help you get warmed up and ease any discomfort that you may experience during sex. It's a common problem for women. We need to talk about it, address it, and demand answers. Foria is doing their part to strip away the shame and embarrassment around this issue and offer luscious solutions.
Even better, CBD eases anxiety so it can help you stay in the mood. Nothing ruins intimacy like intrusive worries. Like the CEO of Foria told me, "stress is the libido crusher." You deserve a product that helps you be and stay in the moment. The company suggests starting with four pumps and working up from there, so that's where I've started. (PS: You more you buy, the more you save on these bottles.)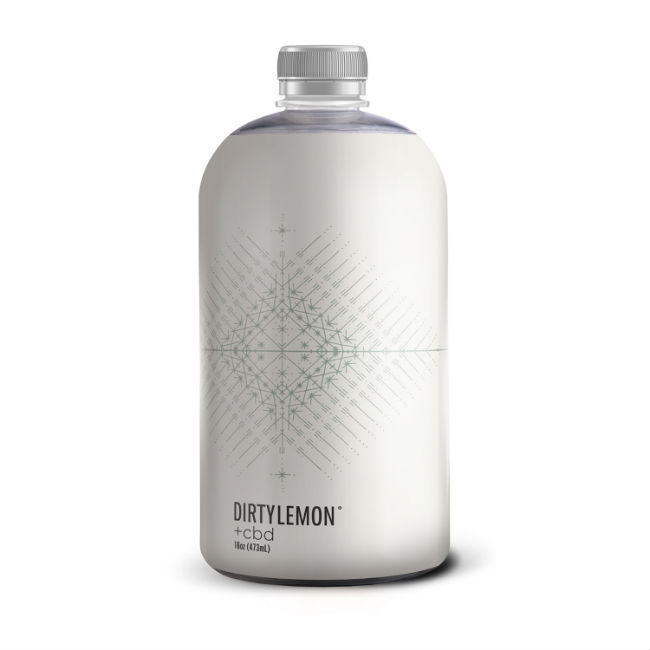 +cbd from Dirty Lemon
Full disclosure: If I could drink this every damn day, I would. But I can't, because I'm not made of money. I love Dirty Lemon, and most of their products, with a passion. In fact, this is one of my favorite CBD products, but the price point puts this in the "splurge" range for me. Their +cbd formula, that comes with a tiny splash of pineapple juice, is addictively refreshing and calming. They use full-spectrum hemp oil from Beboe in these bottles, and it's just the right amount to take the edge off.
There are a couple places to buy these CBD drinks in NYC, but the most cost-efficient way to enjoy it is through a subscription. If you sign up to become a member, which means getting a case of 6 bottles delivered to your door each month, you'll pay just $7.50 a bottle instead of $10.83. I enjoy one or two bottles for month when I feel like I need them most and I can afford to drop a little more money on a drink.
Dirty Lemon +CBD, 16 ounces, $10.83 ($7.50 per bottle for members)