CBD has been a game changer for so many suffering from everything from joint pain to anxiety to seizures. I personally swear by several CBD products for anxiety management, and there are studies showing the seizure-easing effects of the compound. But that's exactly why Big Pharma is looking to make CBD a controlled substance nationwide. If recreational use of CBD is illegal, they'll be the only companies you can go to if you need it. And you better bet they're going to make sure they turn a healthy profit.
Even though it can feel expensive, $100 for a bottle of 1000 mcg CBD oil is a fair price. Although companies selling CBD obviously want to make a profit, most want to make their products accessible to the general public. They put time and effort into putting out high-quality products and some, like one of my favorites Cured Nutrition, make their quality control results public so you know what you're investing in when you make a purchase.
You also know what you're getting in terms of results. Although some of the health benefits of CBD are largely anecdotal, some have hard evidence in the form of scientific studies behind them. CBD's effect on seizures has been the most widely studied and documented. (Generally, something will be studied if there's money to be made off of it. Otherwise researchers won't get funding for their work.) But for the untested benefits, we know a lot. We know what pathways in your body CBD works through. We know why it makes people relaxed. It just hasn't been studied by researchers in a formal setting, yet.
So why does Big Pharma want to make CBD illegal?
In a word, money. Even if big pharmaceutical companies produced a CBD treatment, there's no reason for you to buy it. Most people have access, at least through the internet, to companies like Cured making high-quality CBD products. Pharma sees other companies making money off of CBD and wants the profit for themselves. It makes business sense.
If the Big Pharma companies can push to make CBD illegal across the country, it can be classified as a controlled substance. The only companies allowed to deal in controlled substances are, you guessed it, pharmaceutical companies. That means they not only make money off of this semi-magical compound but also eliminate their competition in one fell swoop.
2018 Farm Bill: The CBD legislation you need to know about
It all comes down to the 2018 Farm Bill. If passed, this piece of legislation will actually allow the hemp industry to flourish, and CBD would be legal in all 50 states. (There's a big misunderstanding about CBD's current legality. Although the 2014 Farm Bill make CBD and the cultivation of hemp legal, there were limitations. It was mostly confined to the ability of state departments and universities to grow and research hemp, and even then under limited circumstances.)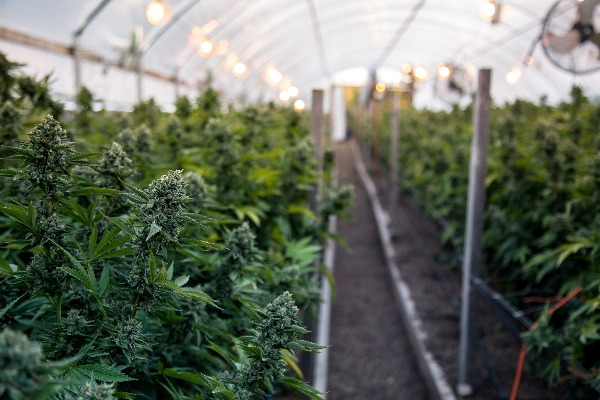 The 2017 Farm Bill is set to expire on Sunday, September 30. Hemp producers are looking to Congress to open up their access to financial support services by passing the 2018 Farm Bill, which includes the Hemp Farming Act of 2018. This proposed law would remove hemp from the list of Section I controlled substances. That means hemp (cannabis with less than 0.3% THC, the compound that gets you high) could be cultivated as any other regular agricultural product.
If passed, this legislation would give hemp producers access to services like federal crop insurance and small business loans. They could also sell their products, like CBD, legally and in all 50 states. That's great for consumers across the country, but also the government. If hemp is a legal crop, the government can tax producers on it. Brightfield Group, a private firm that does market research on legal cannabis and CBD industries, projects that the 2018 Farm Bill, if passed, could allow CBD to grow to $22 billion in market size by 2022. But it also means Big Pharma would have competition in the CBD marketplace, something they don't really want.
When do they vote on the 2018 Farm Bill, and what can you do?
The vote on the 2018 Farm Bill happens the same day that the 2017 legislation is set to expire. That means Congress will vote on it on Sunday, September 30. The bill already has the support of Senate Majority Leader Mitch McConnell, but is waiting for congressional approval. If the House approved it, they will pass it on to the Senate. But if you love CBD and want to see the 2018 Farm Bill pass, what can you do?
You've heard of people calling their congressman or Senate representative, but how do you go about doing that? It sounds complicated, but it's simple. The National Farmers Union developed a website all about contacting politicians from your state specifically about the 2018 Farm Bill. They have brief videos and guides on how to find your representative's contact information prep for writing a letter or making a call. They even offer a sample script for a letter or phone call to help you express your feelings on the subject.
Check back with Dirt Mag next week, too. We're following the 2018 Farm Bill's movement through the House and Senate, and we'll update you on its progress. After all, we're big believers in CBD, from cannabis massages to daily doses of anxiety-easing oil.