I knew I had to do something when multiple anxiety attacks a day crippled my work and personal life. It felt like my heart never took a rest; it was constantly hammering out of my chest. Panic would spread and I couldn't focus on even the most important items on my to-do-list. I needed a regimen for anxiety management that wasn't about treatment, but prevention.
But I knew I really needed to attack this problem when I got back from vacation. Yes, you read that right. Going on vacation made me feel relaxed, as expected. I slept well, my hunger dropped, those tense knots in my shoulders even disappeared. But that didn't tell me how stressed out I had been. The wakeup call happened the second we got back to New York when vacation was over. We got back on a Tuesday night and I had taken the rest of the week off to readjust to the time change. But even though I was on "staycation," I felt horrible. My heart rate skyrocketed, I felt panicked, and I couldn't get control on all the anxious thoughts. How bad would it get when I went back to work?
Products that helped me finally nail anxiety management
It took me a while to figure out the perfect formula — we're all different, after all — but I did crack it eventually. While your results may differ from mine, integrating these products into my daily life has been a game changer for my stress levels. I finally have anxiety management down without dulling positive reactions like excitement or joy.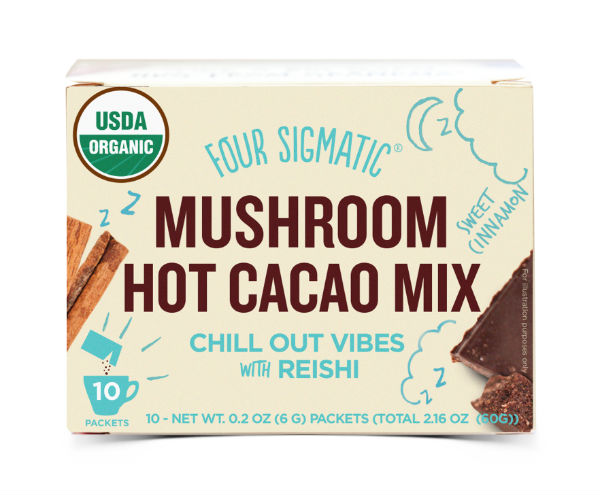 Mushroom Hot Cacao Mix
I actually knew about Four Sigmatic when they launched and know quite a few people obsessed with their energizing mushroom coffee. But they didn't have their Hot Cacao when they started out, and it's this product in particular that I love. Instead of packing it with healthy mushroom extracts to keep you awake, they've used Reishi to help you calm down.
You're probably skeptical about how much some hot cocoa with a little Reishi in it can calm you down. I was, too, and then I tried one. It's creamy, just chocolatey enough, and completely mellowed me out. Things rolled off my back easier, I wasn't rushing everywhere. Even though the company suggests drinking it before bed to help you drift off, I drink it in the morning. It makes me more level-headed and better prepared to tackle my trying days at work. I don't think I'll ever go without this one.
Four Sigmatic Mushroom Hot Cacao Mix, $20 for box of 10 packets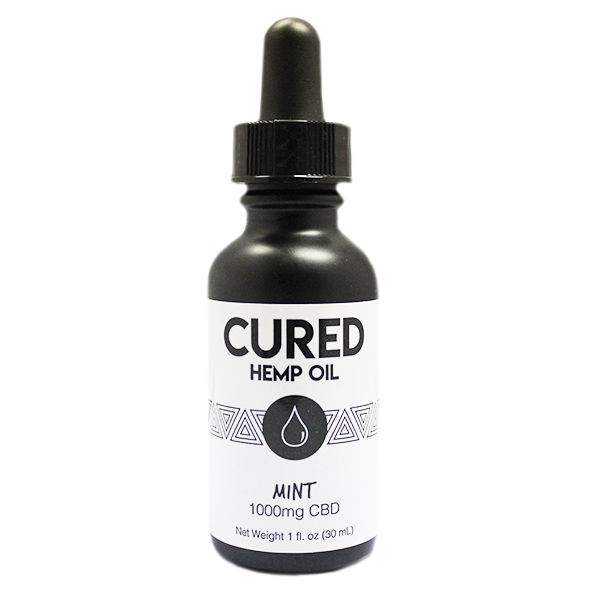 Peppermint CBD Oil
I shared earlier that I tried out getting a cannabis massage, which means they use CBD oil during your session. (PS: Here's where to get a CBD massage in NYC.) But I also supplement with the oil at home as part of my anxiety management regimen. Some people aren't into the idea of CBD, but I can say without exaggeration that CBD makes me a better human. It has eased my anxiety in many parts of my life, from dealing with work crises to lifting the weight of my social anxiety.
I started with the 500mg bottle because that's what many of this company's devoted fans suggested. I felt a little better with one dropperful in the morning, but eventually worked my way up to one in the morning and one at night. But the best benefit of all is that the feeling of dread my anxiety caused, of waiting for something bad to happen, has almost completely disappeared. For the first time in years, I'm in charge of my anxiety, not the other way around.
Cured Classic Mint Oil, $59.99 for 500mg bottle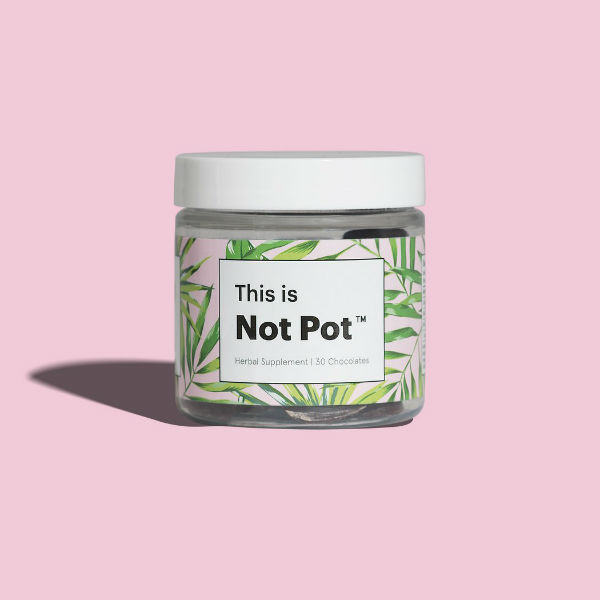 CBD Chocolates
OK, being totally transparent here, I just loved the idea of "needing" to have a chocolate everyday for my health. But then I tried them and they earned their place in my anxiety management routine. These little chocolate aren't just cute. They're also packed with CBD and an adaptogen called ashwagandha to help you better deal with stress, and they work for me. I take them in the morning to start my day out calm, cool, and collected (and having already enjoyed chocolate).
The only problem with these beauties is that they really work, which means they're usually sold out. The heart-shaped chocolates are Instagram darlings with a cult following, so you have to nab them when you can. Subscribing to email restock alerts and following the brand on IG are your best bets for being first in line to get some of the next batch.
Not Pot CBD Chocolates, $29.99 for 30 chocolates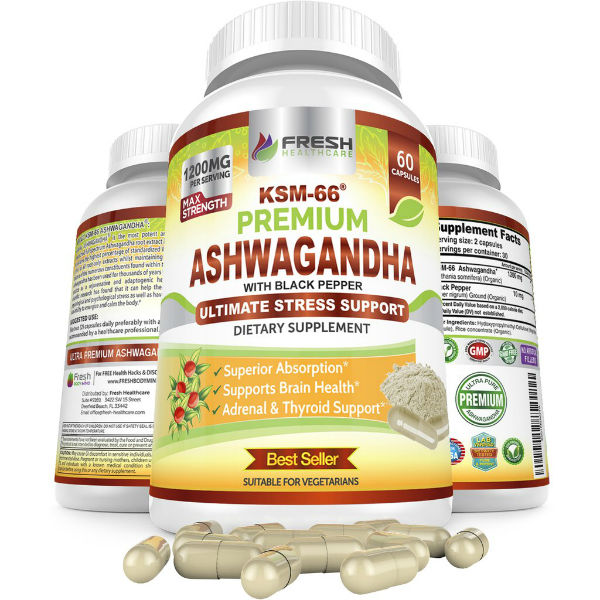 Ashwagandha
Sorry, no, a tiny dose of this adaptogen in a chocolate wasn't enough to keep me calm. But I did my research when I decided to add in another supplement for my anxiety management and found a quality one. Don't let the packaging fool you. This one supplement has done more to ease my daily anxiety and stress response than anything else on this list, even CBD. And if you read the site, you know how much I love CBD.

This supplement uses KSM-66, a powder made from only the root of ashwagandha. It's the highest concentration formulation out there, and the most widely studied. Though many brands use this ashwagandha in their supplements, I chose mine because the formula also uses black pepper, which helps your body absorb the adaptogen.

Fresh Healthcare Organic Ashwagandha (See price on Amazon)
CBD Drinks with Adaptogens
There are certain CBD products that I love but can only afford from time to time. These drinks that boast stress-busting CBD and adaptogens are one of them. The drinks themselves taste like a combination of LaCroix sparkling water and Spindrift, those sparkling waters that have a splash of fresh fruit juice. Except Recess comes in a variety of flavors you probably haven't seen before, and they're all insanely delicious. Those are Blackberry Chai, Peach Ginger, and Pomegranate Hibiscus.

The drinks are made with CBD, of course, but also American ginseng, Schisandra berry, and L-theanine. Ginseng promotes focus and energy without that jittery feeling you get with caffeine. Schisandra, also known as five-flavor berry, boosts immunity, protects your liver, and keeps your blood sugar levels stable. The cherry on top is the L-theanine. This compound promotes calmness without any feeling of sedation. The result? A calmer, more focused you, ready to tackle even the roughest day at work. But fair warning: they're pretty popular and can get back ordered quickly.
Recess Drinks, $29.99 for 6 cans