You're not buying CBD chocolates because they're delicious. (Well, okay, maybe you are.) But if you wanted a chocolate that was just delicious, you'd buy regular chocolate. You seek out CBD because you've read or heard about the health benefits it offers. But there's a lot of science behind cannabidiol and CBD products, and it's a lot to wade through alone. If you're feeling lost, turn to these companies. These CBD companies aren't just interested in making a sale. They also want to teach you about the compound and the potential it holds for your health, both mental and physical.
Maybe you're curious about how cannabidiol works in your body. Perhaps the difference between CBD and THC isn't quite clear to you, and you want a specialist to break it down for you. Or maybe you're totally ready to add some CBD products to your life, but you have no idea how to start with dosing anything. That's why finding companies that not only create high-quality products but also provide education is essential. So we did the legwork for you.
Get products and education from these CBD companies
Not all of these CBD companies will offer all the products you want, but that's OK. Most of them specialize in a couple products. To us, that means they're putting even more love and attention into putting forward the very best quality they can. Oh, and they all really want you to understand what you're buying. Here's which companies are putting out the best products with free materials about CBD, how much their products will cost you, and where exactly you can find all of their resources on cannabidiol.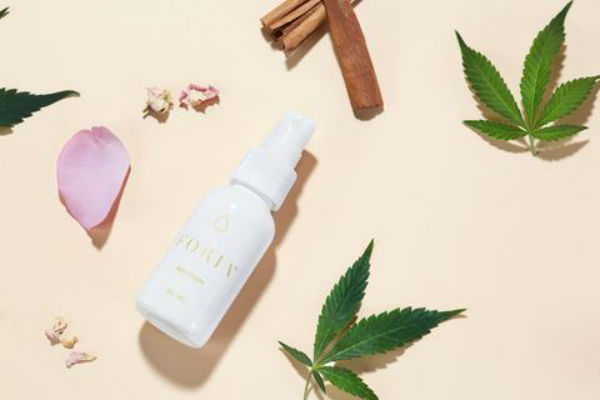 Foria
First of all, Foria offers both CBD products and products that combine CBD and THC. Unless you live in California or Colorado, or have a prescription, you won't be able to buy the items with THC in them. But that's really no downer, since their CBD products are high caliber.
Foria's biggest products is, hands down, Awaken ($48), a lube laced with CBD. It's not just for pleasure either. CBD makes this luscious lube act as a topical painkiller. It's been a gamechanger for countless customers who proclaim it's helped end their pain associated with sex, menstrual cramps, and even endometriosis. They also sell CBD oil called Basics ($98) for daily wellness and a CBD vape pen called Flow ($88).
These people know their stuff. I got to sit down with them personally and talk about CBD's health benefits and how consumers can tell what's real and what's companies just trying to make a buck in the space. (More on that later.) I loved our chat, but I love even more that they want every potential customer to understand the ins and outs of their CBD products. That's why they're now one of my favorite CBD companies out there. In their blog, also called Learn on their site, they offer articles that delve into the science — but that you don't need to be a scientist to understand. Want to know about how to take your CBD products? In their FAQ section they break down all your burning questions about each product and recommended dosages to start with.
View this post on Instagram
Sagely Naturals
This company wants you to think of some of their CBD products sort of like the natural Advil. Their focus is on how CBD can act as a pain reliever, though they're not focused on any specific area of your body. They made silky lotions ($20-36), oil-based roll-ons ($30), and capsules ($50) that combine CBD with other health-boosting ingredients.
Their Relief + Recovery line uses inflammation-easing ingredients like turmeric along with CBD to banish your aches and pains, while their Tranquility line combines CBD with adaptogens like Ashwagandha to help your body better deal with stress. Each product pages not only includes ingredients and dosing information but also a section called "what to expect" that gives you a timeline for feeling the benefits. Their CBD products aren't about eating, but they're dishing up a hefty serving of education on the side.
If you have questions about CBD, check out their CBD 101 section. There you'll find benefits and the history of CBD explained with clear analogies that make the complex systems of your body easier to understand. Or you can check out their blog, which features informational guides on dosing your products to explainers on some of their other ingredients like Ashwagandha.
View this post on Instagram
Cured Nutrition
If you read the blog, you already know I'm a big fan of Cured Nutrition. I get my CBD oil ($60, 500mg CBD) from them religiously. Once in a while I also indulge in their Cured Dough ($7.50 per packet), which is like the delicious baby of nut butter and a granola bar with CBD mixed in. But the reason I ultimately decided to buy from Cured, and why they remain the company behind one of the CBD products I swear by, is that they provided resources for potential consumers.
I also stick with them because their product works. I've written about the Cured Peppermint Oil before, so I won't go into too much detail. But I keep hitting reorder because it works. I'm less anxious, I sleep better, social situations stress me out less, and I let things roll off my back better. In other words, it makes me feel like the person I am deep down under all the stress.
Cured Nutrition not only makes the quality reports on their products publically available, but also maintains a robust blog. Check out their Education section for information on CBD as well as the other health-boosting particles, called terpenes, in the compound. They're also launching an education ebook that's available for free to all of their newsletter subscribers. Just head to their homepage and scroll to the bottom to find the sign-up section.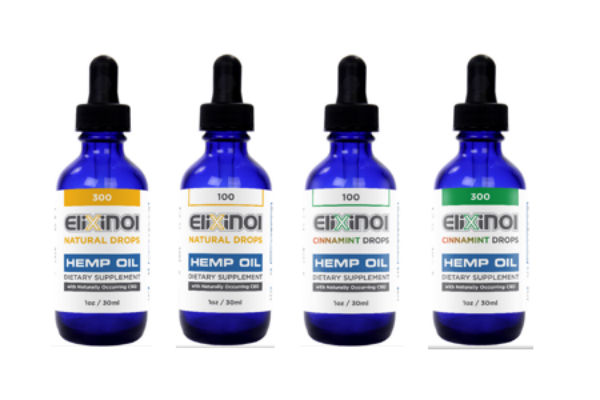 Elixinol
If you're looking for some deep archives about the science of CBD, look no further. On the website for Elixinol you'll find articles dating back over a year, breaking down all the different aspects of CBD health benefits in clear terms. Just head over to their Education section and start scrolling. The content also aims to make you a more knowledgeable consumer that can advocate for yourself. Some pieces help you understand labels and explain why it's so important. Others tell you about red flags to be aware of when you're shopping for CBD.
You'll find this company focused on delivering you precise dosages of the compound. They even have a CBD X-Pen ($129) that delivers a precise amount (15 mg) per click. (They even offer CBD Dog Treats ($24-35) to help your stressed-out pooch mellow out.) You won't find any edibles for yourself here, though you will find options for capsules, oils, and elixirs. Each product page comes with certificates of independ analysis done on their quality and purity, although you can access them all here. You can read more about the standards at the core of company in their Highest Quality section.