Celery juice is a thing now. Just like lemon juice had its day in the wellness spotlight, so celery juice has its chance to shine now. This bright green elixir is taking over Instagram feeds, with fans touting health benefits from curing autoimmune conditions to clearing skin conditions. We already talked about the benefits of celery juice, what's hype and what's real, but you want to try it out for yourself. Only problem: you don't own a juicer. So how do you try it without dropping hundreds? You know where to buy bottles for less.
I was in just that same situation. I like green juice and feel good drinking it. But I think of it as a liquid multivitamin in my diet instead of using it to replace meals. That means I have no good reason to own a juicer that will set me back hundreds of bucks. That, and my lack of kitcehn counter space in my tiny New York apartment. Luckily, I found a juice shop selling celery juice for a steal, and I'm dishing on where to get it.
Where to buy celery juice for a steal
Pressed Juicery is into this whole celery juice thing. They're loving it so much, in fact, that they're offering a Celery Juice challenge. No, it's not a real challenge, but it does mean that they're selling bundles of 5 16-ounce bottles of the green elixir for a jaw-dropping $20. You can try out the celery juice regimen for yourself, no strings or bulky kitchen appliances attached.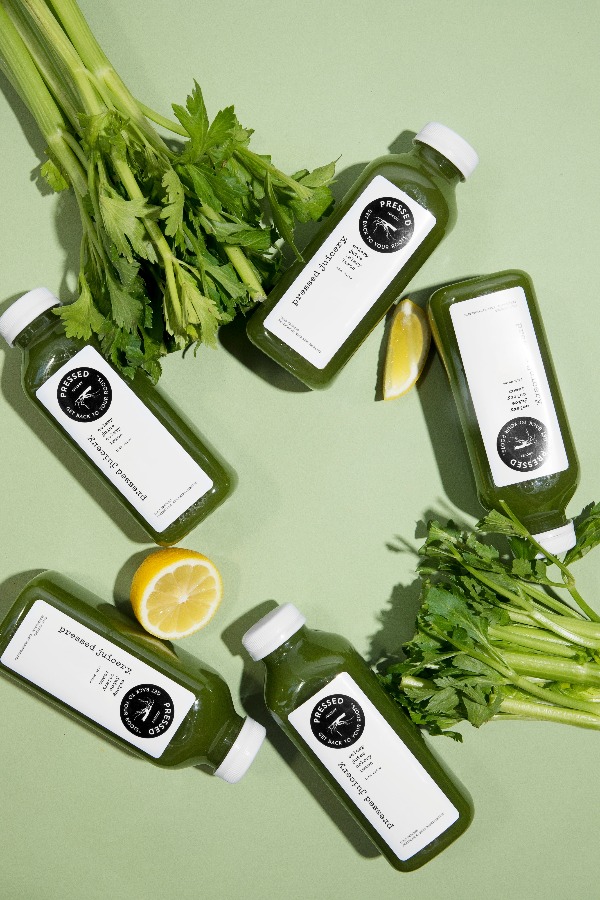 So before you even browse those juicer sales, you can try the exact protocol everyone is raving about. One work week of supplementing with 16 ounces of celery juice on an empty stomach will only set you back $20. Plus, they just launched a membership program, through which you can get perks like two free items ranging from juices to smoothies, their whole food-based soft serve to health boosters. Did I mention that sometimes they throw in samples of beauty items, too?
Pressed Juicery dressed their celery juice up with a little lemon. It's not how you'll see people drinking it on your Instagram feeds, but the d-limonene in this sunny citrus fruit lends the additional benefit of giving sluggish bowels a kick. We think it makes this juice an even better way to start the day.
The dirt on celery juice from Pressed Juicery
Pressed Juicery is the place to stock up and save if you want to give celery juice a try. Let this company save you money while you debate an investment in a juicer. If you enroll in their membership program you get even more for your money between their bundle deals and beauty freebies. Just make sure you drink it cold or pop it back in the fridge if you're a slow drinker. Take it from someone who let their celery juice sit out a little too long.
So, do you want to pick up your juice? Check out Pressed Juicery's store locator to find a shop near you. Don't have one in your area? They offer nationwide shipping on their juices and smoothies through their website.